Ah yes, the "happy 30s" are approaching! Or is it?
In this day and age, there's so much on a person's mind as they are approaching the "dirty 30s" as they say. What's funny is, you don't feel any different as you get older, especially when you transition into the 30s.
However, you must salvage anything you can while you're still in your 20s. The anxiety and rush of being so close, yet so far. At this point, you already consider yourself 30, but don't give in just yet!
I'm going to give you five ways you can improve your life in your late 20s before you dive into your "happy 30s."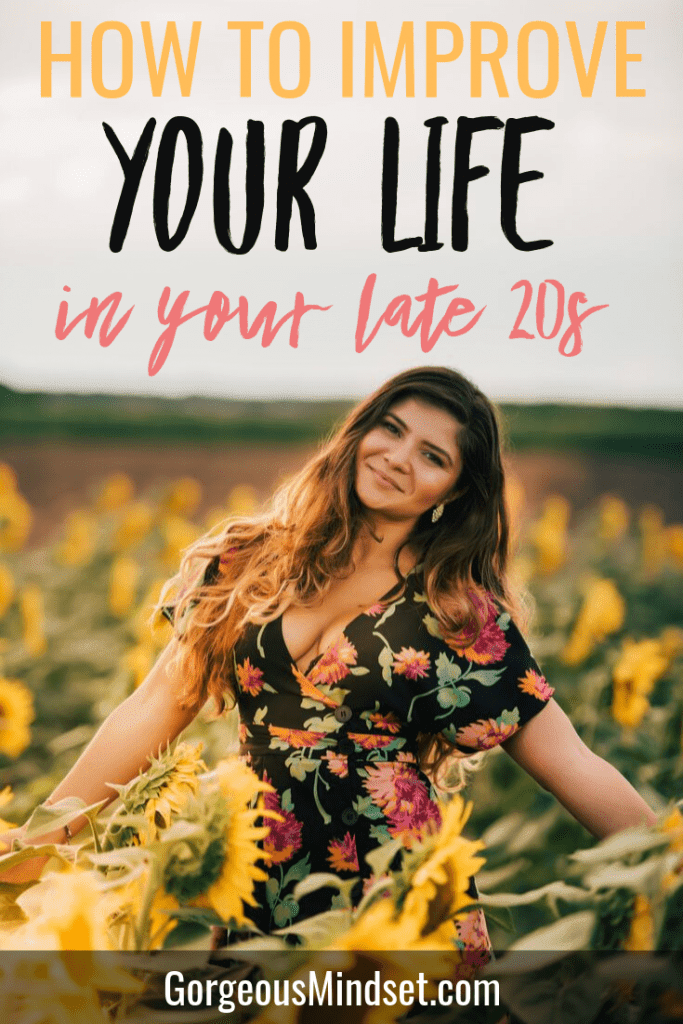 Travel
It's never too late to travel. Depending on your personal life and finances, traveling can be a difficult task to achieve. Luckily, you have time to sort things out to at least have a mini-vacation, even if it means traveling domestically or locally. 
There have been times where people vacation in their home town. For instance, in South Florida, people stay at the hotel off the beach with friends, even if they live just 30 minutes away. If you have that luxury, go for it! Sure, you aren't exactly traveling anywhere, but you can explore your city as much as you can. 
The main objective is to get out of the house, off your phone, and spend some time in unfamiliar places.
Start a Business
Before, it used to be a bit difficult to start a business.
Not anymore. It's at a point where there is no excuse. For instance, starting an LLC can be done right at home. Creating a website, running social media, videos, even teaching others, is done right at home. 
Even if you don't think you have anything to offer, there's a niche for that. If you still feel stuck, learn! All the resources you need are right at your fingertips. Investing in yourself is one thing you must do in your late 20s. 
Find Love
Don't laugh.
Sure, things are a bit rough with all the dating apps and the weirdos who are on there, but there's still someone out there for you.
Where? Beats me.
In all seriousness, putting yourself out there will surely garner some takers. The best advice is to be around people and places who want the best for you, and who elevate you. Being among people who mean something to you, surely there are some blind dates to be had, as everyone likes to play cupid.
However, in a culture of ghosting and games, know your self-worth. 
Knowledge is Power
You'll be surprised how many books out there can change our life. From manifesting, positivity, to meditating. There will be books that will have an impact on you. 
Literature is also a form of keeping up with pop-culture. There will be a time where people will look back, and consider a book that came out this year, a classic. 
Biographies and non-fiction especially will leave a lasting impression on you, knowing how extraordinary people lived their life. It's a chance to learn from the experience of others who left an imprint on the world. For example, the biography of Steve Jobs and Albert Einstein remains popular, packed with stories and lessons. 
Self-help books are major as well, with books catered to business-minded people and how to go about things. 
Become the Best Version of Yourself
It's an anxious experience feeling as though you've achieved nothing or you aren't where you want to be. 
No matter where you are in life, pushing forward and continually progressing is something you should do in your late 20s. 
The time is now to make up your mind and do what you have to do to achieve your goals, whether it's living a healthier lifestyle or becoming an entrepreneur.
Focus on yourself and become a better you.
Did you love this post? You may also enjoy these: