Looking for Inspiring Books by Black Women?
In recognition of black history and black excellence, this post shares 11 empowering books by black women writers who are voicing their stories through the written word.
While I normally read books by a variety of authors without consideration (or favoritism) based on their race, color, sexual preference, religion, etc., it is important to me that I highlight books by black women.
As a little girl, I dreamed of being a writer and author one day. Other than Maya Angelou, I do not recall being aware of any other books by women of color. What this means is that I saw very few examples of women who looked like me who were pursuing their writing dreams.
But thankfully, times have changed and there are plenty of successful black and brown female writers to inspire the next generation of writers.
This list of authors is just a snippet of the number of incredible works of art by black women. Buying and reading their books is a great way to expand your thinking, encourage diversity, and be an advocate for inclusion.
I hope this list inspires you and encourages you to expand your reading library. Please share with your friends by adding it to your social media pages. Thanks!
11 Empowering Books for Black Females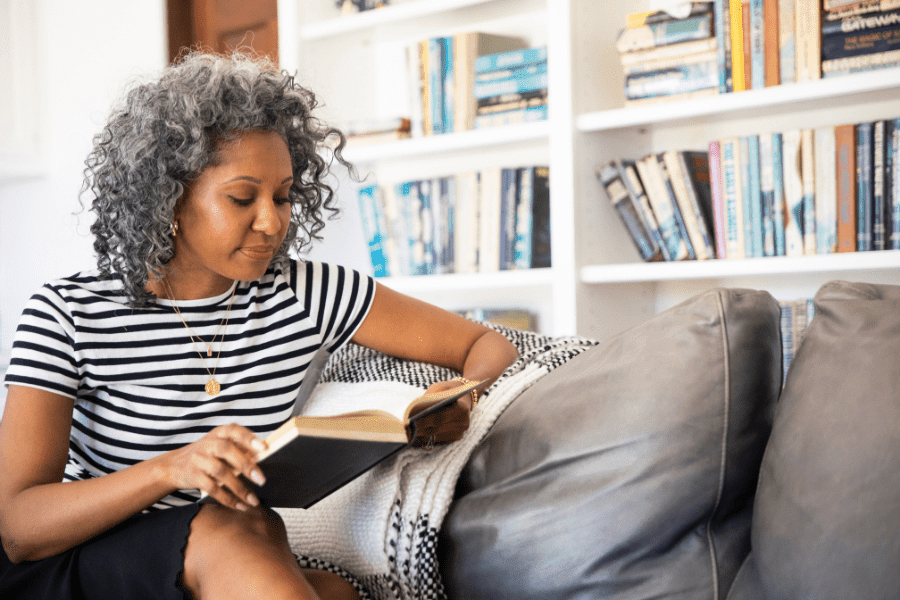 A modern black American feminist voice waxing poetic on self and society, serving up a healthy portion of clever prose and southern aphorisms as she covers everything from Saturday Night Live, LinkedIn, and BBQ Becky to sexual violence, infant mortality, and Trump rallies.
---
Each story plunges headfirst into the lives of new, utterly original characters. Some are darkly humorous—from two mothers exchanging snide remarks through notes in their kids' backpacks, to the young girl contemplating how best to notify her Facebook friends of her impending suicide—while others are devastatingly poignant—a new mother and funeral singer who is driven to madness with grief for the young black boys who have fallen victim to gun violence, or the teen who struggles between her upper middle class upbringing and her desire to fully connect with black culture.
---
An inspiring collection of essays by black women writers, curated by the founder of the popular book club Well-Read Black Girl, on the importance of recognizing ourselves in literature.
---
This book is about scraping away all the lies and misinformation you have allowed yourself to believe. And when you do that, you find your shiny crown of self-worth and you put it on, bravely, proudly and fiercely.
---
In the writings and speeches included here, Morrison takes on contested social issues: the foreigner, female empowerment, the press, money, "black matter(s)," and human rights.
---
This poignant, intimate, and hilarious memoir explores Shonda's life before her Year of Yes—from her nerdy, book-loving childhood to her devotion to creating television characters who reflected the world she saw around her. The book chronicles her life after her Year of Yes had begun—when Shonda forced herself out of the house and onto the stage; when she learned to explore, empower, applaud, and love her truest self.
Related Content: Learn How to Write for Television from Shonda Rhimes
---
In these funny and insightful essays, Roxane Gay takes us through the journey of her evolution as a woman of color while also taking readers on a ride through culture of the last few years and commenting on the state of feminism today. Check out Roxane's TED Talk, Confessions of a Bad Feminist below:
Related Content: Learn How to Write a Good Personal Essay from Roxane Gay
---
In this personal, eloquently-argued essay—adapted from the much-admired TEDx talk of the same name—Chimamanda Ngozi Adichie offers readers a unique definition of feminism for the twenty-first century, one rooted in inclusion and awareness.
---
Kamala Harris offers in THE TRUTHS WE HOLD a master class in problem-solving, in crisis management, and leadership in challenging times. Through the arc of her own life, on into the great work of our day, she communicates a vision of shared struggle, shared purpose, and shared values.
---
Minority Leader is the handbook for outsiders, written with the awareness of the experiences and challenges that hinder anyone who exists beyond the structure of traditional white male power―women, people of color, members of the LGBTQ community, and millennials ready to make a difference.
---
Becoming is the deeply personal reckoning of a woman of soul and substance who has steadily defied expectations—and whose story inspires us to do the same.
---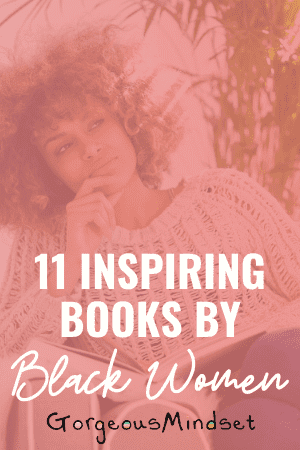 Did you enjoy this post about books by black female authors? You may also like these:
4 Life Lessons to Flourish in Your 30s
Best Personal Finance Books for Women